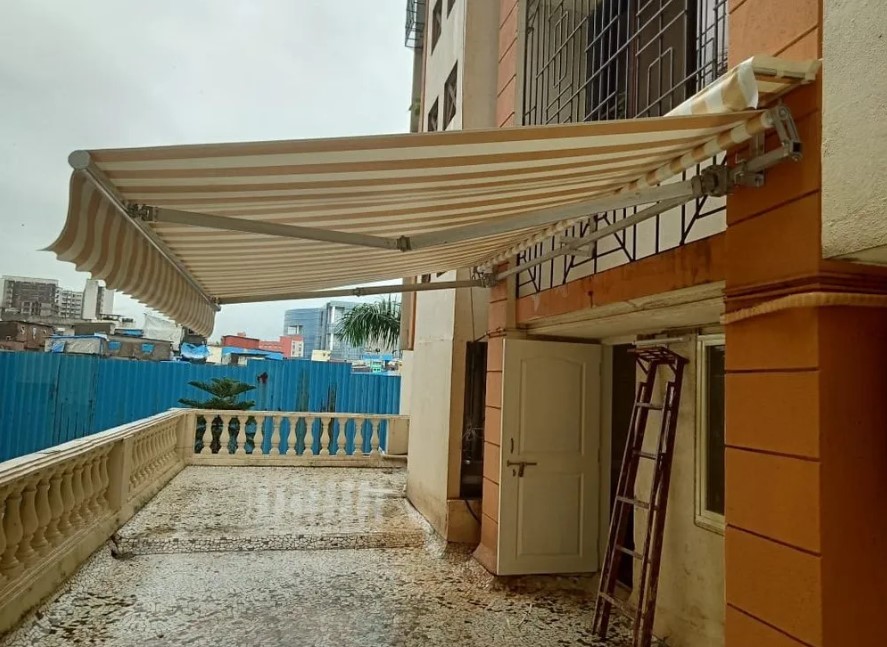 No doubt awnings could be an excellent investment – they create a lovely shade and protect you and your outdoor furniture from rain and sun glare. Any quality shading system should be a long-lasting purchase. However, even if modern shades don't require much attention, as any other item, they need proper care. Read on and learn a few helpful cleaning and care tips.
Quality Awnings – Easier Maintenance
As with many other investments, the higher the quality, the more durable the awnings. Quality fabrics and modern constructions require less attention daily and little effort for cleaning. For instance, UV-protective, waterproof awnings ensure that water will run off quickly and fabric will not fade after a few seasons. 
Functionality is also an essential criterion. Imagine how much easier it would be to control your awnings with one push of a button or a voice command. Experts offer remotely controlled options too. Let alone wind and solar sensors – retractable awnings could work accordingly to the weather conditions. This way, you can effortlessly preserve chosen shading system.
Seasonal and Yearly Awning Care
No matter how modern shading systems are – most of them need at least a little effort to maintain their shape. Regarding awning care, specialists say we talk about two different aspects – seasonal care and yearly one. Obviously, it depends on the climate, but usually, there is a season we use awnings more often. After it, you want to:
Sweep the dust and dirt with a soft bristles broom.

Check if there are no tears or holes (unfixed, they might end up as bigger defects ruining comfort and exterior image).

If there are any plants and trees around, trim them so that branches and twigs wouldn't touch or rub on the fabric.
Just a few steps to avoid dirt that builds over time and preserve that fresh look. Even though an extra shade from trees and vines might look cute, go over the branches and twigs to see if they aren't pressing into the fabric. As for a yearly care process, washing adds to the list of the beforementioned steps. Use a hose to rinse surfaces, soapy water, or specialised products to remove stains. Rinse the surfaces well, as soap residue can cause discolouration or mildew.
Want to invest in a quality shading system? Then, start with researching market professionals who can offer durable fabrics (waterproof, UV-protective), modern operating mechanisms and extra perks, such as wind and solar sensors. Made-to-measure, minimalist design shades will add functionality and complement the overall picture of your exterior.
Related Posts